When:
August 24, 2019 @ 5:00 pm
2019-08-24T17:00:00-05:00
2019-08-24T17:15:00-05:00
Where:
American Legion Hall
853 W. Main Street Princeton WI
Contact:
Call Chris/ Princeton Historical Society
708/425-0921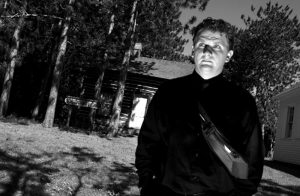 Come join us for Dinner and Presentation about " Bizarre History of Wisconsin". Chad Lewis is a paranormal researcher author for unexplained research. Chad holds a Masters of Science Degree in applied psychology from the University of Wisconsin Stout. Chad had trekked across the world in search of the paranormal. From Tracking vampires in Transylvania and chasing the Chupacabras in Puerto Rico, to searching for the elusive monster in Loch Ness, and pursuing ghosts in Ireland's castles. Chad brings over 18 years of research and experience to his presentations.
Chad has been featured in hundreds of radio interviews, TV appearances and Newspaper articles. Chad is also the Co- Author of the "Road guide to haunted locations" Book series.
Please do not  miss this opportunity,  SATURDAY, AUGUST 24TH, 5:00 pm Cocktails, Dinner at 6:00 pm and Chad Lewis at 7:00 pm
FOR TICKETS CALL CHRIS 708-425-0921, COST $50.00